We are proud to support IUAD as our charity of the year with the goal of raising £10,000 over the next 12 months.
Around 850,000 people in the UK are currently living with dementia. By 2040, it is estimated this figure will reach 1.6 million people.
To bring these figures closer to home, it is projected that almost half the 300,000 people who work in the UK insurance sector will be affected at some point by dementia, either directly or through a loved one.
Dementia is especially close to the heart of our managing director, Sharon Brown, as her mother lives with the disease. Sharon says:
"I witness every single day the devastating effect this dreadful disease has on my lovely mother, Jeannie. Her sister's disease is also advanced, and my father-in-law has just been diagnosed. If we want to treat and eventually stop dementia, it is vital that we raise funds for Alzheimer's Society for all-important support services and pioneering research.
"Fortunately, the insurance industry is in a position to help, and it means so much to me to see the industry unite behind this cause on the Insurance Day of Giving.
"It is important to remember that it is not just about raising funds, crucial though that is. We must also raise awareness of dementia. The Covid-19 pandemic has had a terrible effect on many elderly people cut off from family and vital support networks, especially those with dementia. We cannot allow these people to be forgotten or go without the essential services Alzheimer's Society provides."
We will be running and taking part in events in support of IUAD over the next year, so please look out for these on our website and social media pages.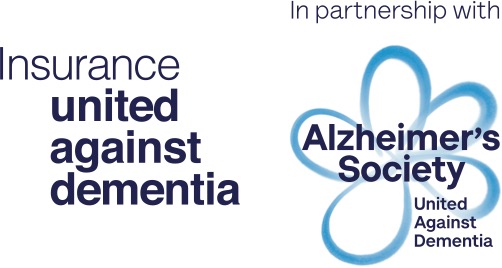 If you would like to donate to Insurance United Against Dementia via Just Giving, please click here.
You can read more about the Insurance Day of Giving here.